When it comes to tree trimming, it may be tempting to don your gloves, grab a ladder, and take matters into your own hands. But let us tell you why bringing in the professionals is not just a smart choice, but a game-changer for your trees.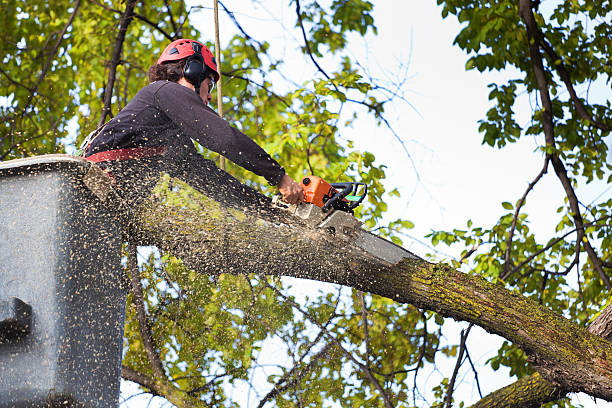 First and foremost, our team of seasoned experts brings decades of experience to the table. We've seen it all, from tangled branches to stubborn overgrowth. Our knowledge and skill set allow us to approach each tree with precision and finesse, ensuring the best possible outcome for your beloved green giants.
But that's not all – by hiring a professional tree trimming service, you're investing in the long-term health and vitality of your trees. Our passionate arborists are trained to identify potential issues and develop a personalized trimming plan that promotes growth, reduces the risk of disease, and enhances the aesthetics of your landscape.
Lastly, hiring a tree trimming professional allows you to sit back, relax, and enjoy stunning results. Let's face it – climbing trees, wielding sharp tools, and wrestling with branches is not for everyone. By entrusting the job to our skilled team, you can save yourself time, effort, and unnecessary stress. Plus, we always clean up after ourselves, leaving your yard as pristine as when we arrived.
Contact us today for a free consultation and let's embark on this tree-tastic journey together!
Reviews from real customers
" Great company. Brittany came out and gave me a good estimate on taking down several trees. The guys showed up on time and got the trees down quickly and safely. No damage or Issues like that, I highly recommend One, Two, Tree."
" Professional, very quick response, every job I've ever needed done immediately and correctly the first time. Great rates and friendly service."
" The crew trimmed several trees on my property. They performed the work in a timely and professional manner, did a thorough clean-up too!"
" They came out to cut down some trees that were too close to the roof of our house. The entire crew was extremely professional. "