Let One Two Tree handle the task
Imagine this: you've just had a tree removed from your property, but now you're left with an unsightly and potentially dangerous stump. Stumps can create hazards, especially if they're hidden or located in high-traffic areas. That's where hiring a professional tree removal company becomes crucial.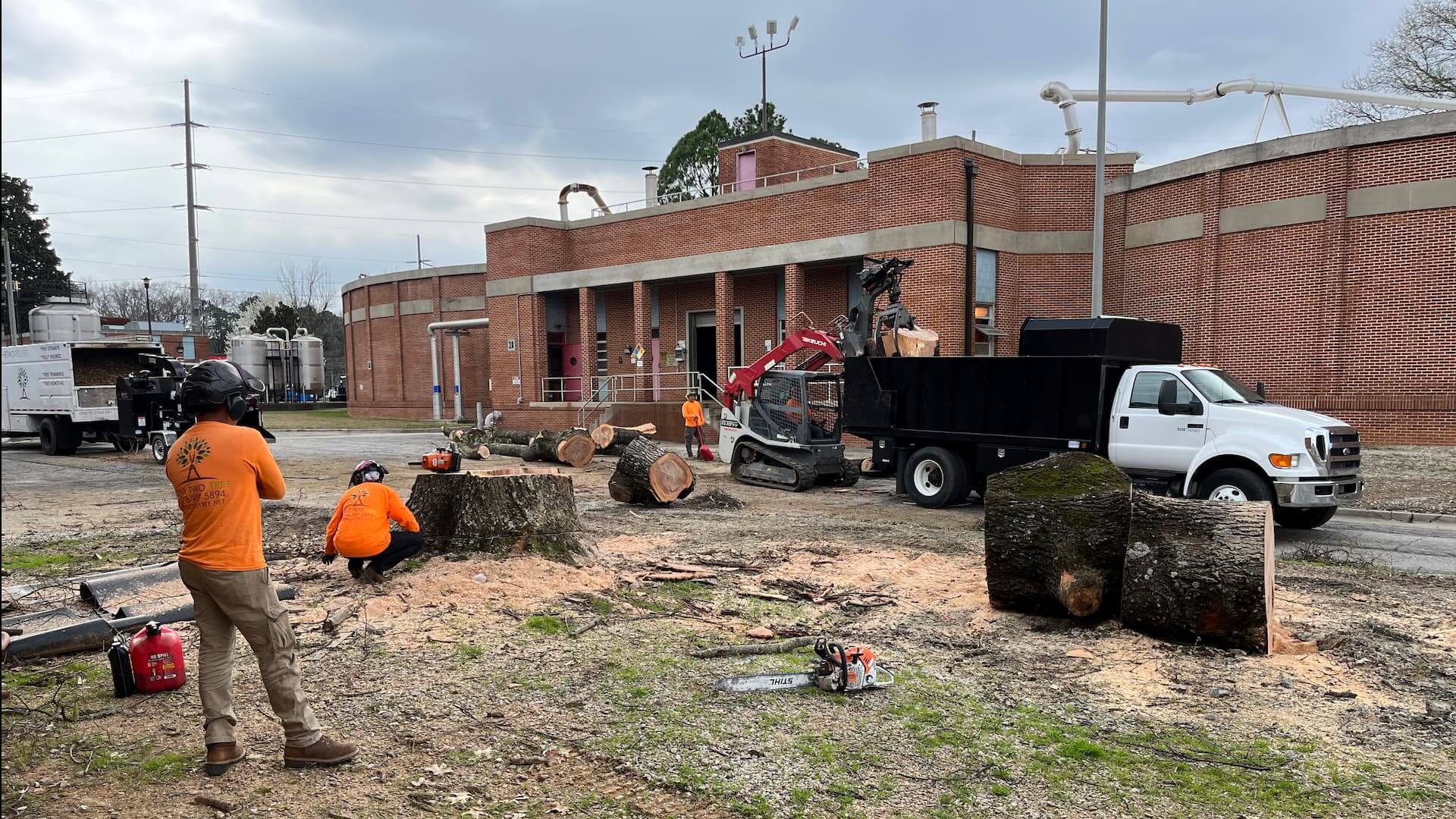 At One Two Tree, we have the expertise and equipment to safely and efficiently remove your stump, ensuring your property remains safe and beautiful. And don't worry about the wood waste – we'll take care of its disposal too.
Our stump grinding service starts with a comprehensive assessment of the size, location, and any unique challenges presented by your stumps. With the aid of a crane for larger commercial projects or tight spaces, our skilled professionals bring out the mighty stump grinding machines. These powerful tools work wonders, pulverizing the stump into fine wood particles and even eliminating those hard-to-reach roots. When it comes to tree removal, we also chip up the limbs for easier recycling.
When you choose One Two Tree, you can have peace of mind knowing that our team understands the intricacies of tree removal, tree trimming, and pruning. We possess the knowledge and skills necessary to navigate these tasks with precision. With our expertise, your stump will be removed seamlessly, leaving your property in pristine condition.
Let One Two Tree handle the task, and you can rest assured that the job will be done right the first tim
Reviews from real customers
" Great company. Brittany came out and gave me a good estimate on taking down several trees. The guys showed up on time and got the trees down quickly and safely. No damage or Issues like that, I highly recommend One, Two, Tree."
" Professional, very quick response, every job I've ever needed done immediately and correctly the first time. Great rates and friendly service."
" The crew trimmed several trees on my property. They performed the work in a timely and professional manner, did a thorough clean-up too!"
" They came out to cut down some trees that were too close to the roof of our house. The entire crew was extremely professional. "